At CMH PLASTERERS we are capable of dealing with all types of damp proof coursing issues. Our state of the art equipment and waterproofing products can deal with all situations and applications, whether they are walls, floors or ceilings, above or below ground level. We are sovereign approved for workmanship and give you the piece of mind with a 10 year guarantee.
ABOUT SOVEREIGN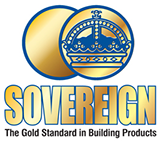 Sovereign has long been acknowledged as the respected name in the field of chemical products for the building and construction industry. The company is the acknowledged leader in chemical damp-coursing throughout the UK.
Sovereign offers an extensive range of both remedial and general building products as well as an unrivalled specifications and technical service.
SERVICES & PRODUCTS
DAMP PROOFING
Damp Proofing Products, Plasterers & Renders, Masonry Water Repellents, Tile & Worktop Protection
BASEMENT & CELLAR CONVERSIONS, TANKING
Hey'di System, Membranes, Plasters & Renders
CONDENSATION CONTROL
Mould Control Products, Equipment, Anti Mould Paints
TIMBER PRESERVATIVES & WOOD STAINS
Active Infestations, Preventative Infestations, Decorative Wood Stains
PAINTS & SURFACE COATINGS
Masonry Paints, Flooring Products, Roofing Products, Decorative Paints, Decorating Sundries, Plasters & Renders, Specialist Paints, Primers, Decorative Wood Stains
POSITIVE VENTILATION SYSTEMS
BENEFITS
• Condensation control
• Inexpensive
• Easy to install
• Whole home ventilation
• Enhanced heat distribution
• Musty odours removed
• Eradicates mould
• Improved air quality
• Health benefits for people with respiratory problems
• Highly effective & energy efficient
Simple, inexpensive, proven systems for controlling condensation problems and associated black mould growth, whilst improving air quality throughout domestic properties.