Welcome to CMH Plasterers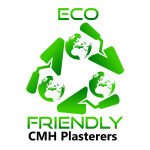 Welcome to CMH plasterers. We invite you to look and experience CMH Plasterers quality internal and external renovation services. We can fulfill the potential, add value and modernise with our wide range of methods to achieve exactly the look you want from the smallest to the biggest of jobs.
We understand that you need to find a balance between costs and long term performance. At CMH plasterers we strive on quality of work and meeting our client's expectations.
CMH Plasterers are Leeds based and have been in business for 10 years.